The Family Car Channel
YouTube Videos & More
Click to get our YouTube Channel Over a million viewers have enjoyed our family vehicle video reviews on YouTube created and constantly augmented by Family Car Cousins Keith Turner (Carguy), and Dean Adams Curtis (Wayback). "We're adding new vehicle review videos constantly," notes Wayback. "And because I come from a journalism background," Carguy chimes in, "Our review videos also feature short articles about the vehicles."
Green Family Car's Sister Site
The Family Car Goes Green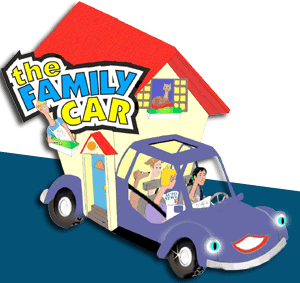 The Family Car offers car news and advice from our family members to yours, with over a hundred videos of new and recent family vehicles.
Green Interstate Network
GreenInterstate.com shares with you a vision of a future green interstate network, or GIN, re-purposed historic routes readied for electric and autonomous vehicles.