The Family Car Channel
YouTube Videos & More
Click to get our YouTube Channel Over half a million viewers have enjoyed six score of family vehicle video reviews on YouTube created by Family Car Cousins Keith Turner (Carguy), and Dean Adams Curtis (Wayback). "We're adding new vehicle review videos constantly," notes Wayback. "And don't forget," Carguy chimes in, "Most of our review videos also feature articles we have written about the vehicles."
Green Family Car's Sister Site
The Family Car Goes Green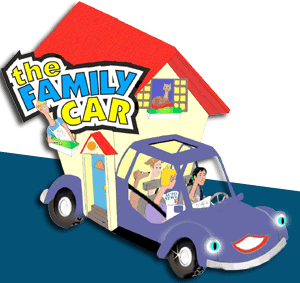 The Family Car offers car news and advice from our family members to yours, with over a hundred videos of new and recent family vehicles.
Green Family Car's Partner
Family Car Magazine
Family Car Magazine looks at all vehicles across each automobile class right on the home page, letting you easily compare apples to apples when shopping for a new vehicle for your family.
Green Family Car Supports
Making Old Roads Green Highways
Green Interstate shares the idea of a grass-roots movement to repurpose backroads across the United States as green highways that will develop into a green interstate system.
Greenhouse Gas Emissions?
Here's a site we recommend
Offset your GHG emissions Every mile we drive we are adding to the greenhouse gases (GHGs) that trap heat in our atmosphere. We invite you to explore our top ten CO2 sequestration sites and our favorite 5 carbon footprint calculators offered by non-profit firms.